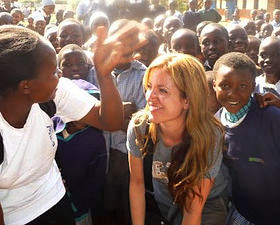 Michelle Oliel
Co-founder and Executive Director
Michelle is a Canadian human rights lawyer based in The Hague. She is a children's rights advocate and educator with experience working with the United Nations and in both government and private sector. Michelle's expertise includes de-institutionalisation, children in armed conflict and sexual and gender-based violence. She was named a recipient of the 2016 Odyssey Award at the University of Windsor (Canada) and nominated for the Law Society of Upper Canada's 2016 Human Rights Award for her work promoting children's rights.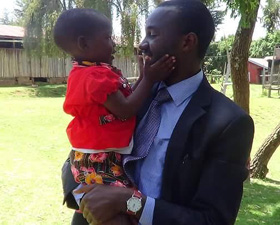 Joseph Wanyoike
Field Programmes Manager
Native of Kenya, Joseph is a passionate child rights activist and licensed registered clinical officer with experience working in public health and sexual and gender-based violence, de-institutionalisation, and managing development programmes for vulnerable children and communities. Joseph holds a Bachelor of Commerce in Human Resource Management (Africa Nazarene University, Kenya), and a Diploma in Clinical Medicine and Surgery (Egerton University, Kenya).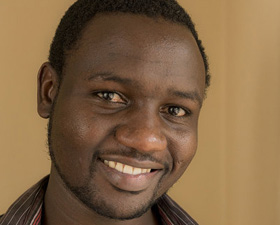 Fredrick Bary
Field Operations Manager
Fred has over seven years' experience working with non-profits and social enterprises in Nairobi's informal settlements, including Kenya's largest, Kibera. He holds a Bachelor of Science degree in Project Planning and Management from the University of Nairobi and a Diploma in Project Management from Kenya Methodist University. He also holds certifications in HIV/AIDS counselling and testing and reproductive health.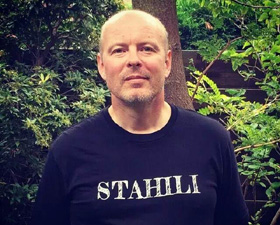 Rob Oliver
Education and Training Director
Rob is an educator with a background in high school and university teaching as well as training and coaching for international organisations as a consultant in the non-profit humanitarian sector, including the United Nations. Rob is committed to expanding child right's education and increasing educational opportunities and he currently coordinates Stahili's education programme.
Laura Walker
Co-founder
Antoinette Issa
Human Rights Director
Lisa Drost
Board Member and Human Rights Programme Officer
Gillian Kane
Human Rights Officer
Jolana Makraiová
Human Rights Officer
Maria Manolescu
Human Rights Advocacy Officer (European Union)
Sunita Menon
Board Member and Outreach Director
Adrian Plevin
Project Manager (Rights of the Child)
Jan De Vries
Board Member
Wilhemina Whittingham
Human Rights Programme Assistant
Saskia Wishart
Transparency Officer
Avanti Menon
2016-2017 Human Rights ChangeMaker Fellow
Community Leadership Committee Kenya
Together with Stahili and local Chief Esther Wangechi Muchemi, our Leadership Committee, which is made up of local community members, helps to guide Stahili's programmes in Kenya.
Human Rights 365 Team
Stahili's Human Rights 365 Team is made up of volunteer experts in the field of children's rights and law students who are available to provide cutting-edge research and advocacy. Learn more about the work of our Human Rights 365 team.