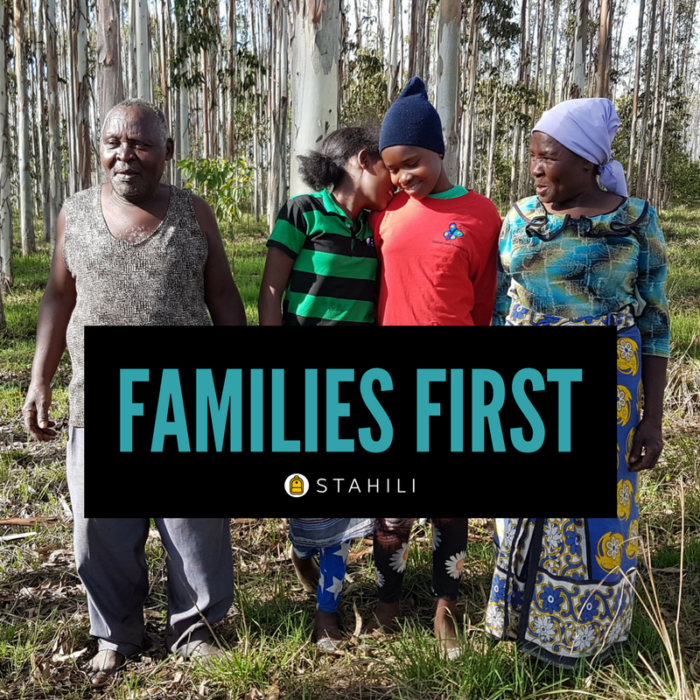 Families are at the heart of Kenyan life and all children in Kenya have the right to family. Unfortunately, many Kenyan children grow up in institutions without the benefits of family life, and are denied the stability of attachments that only a family can provide.
The Kenyan government is taking significant steps towards changing this situation in a series of decisions which place family-based care at the centre of Kenya's child care system.
Building on the Guidelines for the Alternative Family Care of Children which were introduced three years ago, on 13 October 2017 the Kenyan government announced its intentions to develop a long-term action plan to end the institutionalisation of children.
Following this watershed announcement, and coinciding with this year's Adoption Awareness Month, the government has placed a moratorium on the registration of new residential care facilities for children, known in Kenya as Children's Charitable Institutions (CCIs) (i.e. orphanages, children's homes, rescue centres, etc.).   
The decision to place a moratorium on the registration of CCIs follows a recent report of the Expert/Steering Committee on Child Adoption in Kenya which observed that, "[m]any children are inappropriately placed in CCIs yet they could desirably be placed for Foster Care, Guardianship, or Local Adoption with Kenyan families." It also observed that "children are put up in the institutions under circumstances that are not in their best interest and are accordingly denied the opportunity to be raised within families".
Consistent with what Stahili has witnessed through its work in Kenya, the Committee further observed that "it was evident that some of the Children's Homes were involved in unscrupulous practices which may include Child Trafficking."
The development of an action plan, the placement of a moratorium on the registration of new institutions, and the recognition that orphanages can be sites of trafficking, present important opportunities for Kenya to develop inclusive family-based care solutions which put the rights and best interests of children first.